Innovation
Spending time watching and listening to what is going on in the world is an important part of what we do. As a global operator we have the insights on those diverse individual country influences of today that could provide the global craft beer opportunity of tomorrow.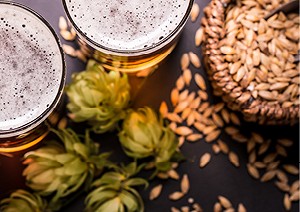 Yeast and fermentation innovation
Our heritage, expertise and global business success lies in our yeast and fermentation technology and applications know-how into the beverage and food industries. Additionally, as a primary producer we know that the process for making our products can have big influences on the end benefits our customers can expect. Different producers can make the same yeast strain and call it 'Pilsner Brewing Yeast' but have very differently performing products when customers use them. Consistency of fermentation results is also a key area we work on when we develop a new product and that relies as much on how we produce the product as well as what we have produced in our development centres.
So we know yeast and we know fermentation.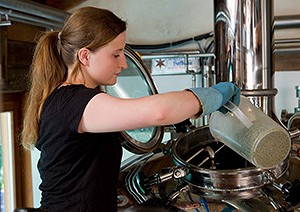 'Open' innovation
We know that providing our customers with a product they will ultimately value takes time and effort from our ingredient technologists and brewers. We also know that there is a great community of talent outside of our own organisation and partnering with that talent is a key element of our innovation philosophy and way of working. So we have developed a global network of brewing expertise among universities and brewing institutes that bring to us those key skills and insights that can mean the difference between our products helping our customers create a good beer or a great beer. This 'open' approach takes on a greater meaning when we think of the way craft brewing has added a multitude of dimensions to the beers offered to consumers globally. Our experience from the diversities of the craft wine and distilling industries has and still is creating challenges for our teams. Low alcohol, no alcohol, flavour differentiation, fermentation efficiency and consistency are just a few areas that shape our innovation efforts.
A range created for craft brewers from craft beer lovers.